In the digital marketing world, you've only got a split second to make a great first impression.
If you've landed on this page….

---
I'm gonna go out on limb and guess that you've tried your hardest to make your visual branding look professional...but you've struggled to pull things together.

Design eye-catching graphics for your blog or website, setup + design your own attractive landing pages to grow your email list, create professional looking slide decks to host webinars, or make your branding "appealing" and engaging to your audience
But...there are some obstacles standing in your way...

---

Figuring out which tools to use for branding and making things look good (without a hefty price tag)




How do you go about getting attention for your brand online in the crowded web?




How do you make your branding consistent and easily recognizable?




Visual branding with Wordpress (how do you use the platform as a branding asset for your business)
---
If you're feeling embarrassed about your businesses visual branding and feel like it's not positioning you as a credible and polished professional that you are…
---
Then I'd like to introduce to you to the Blazing Branding Academy ™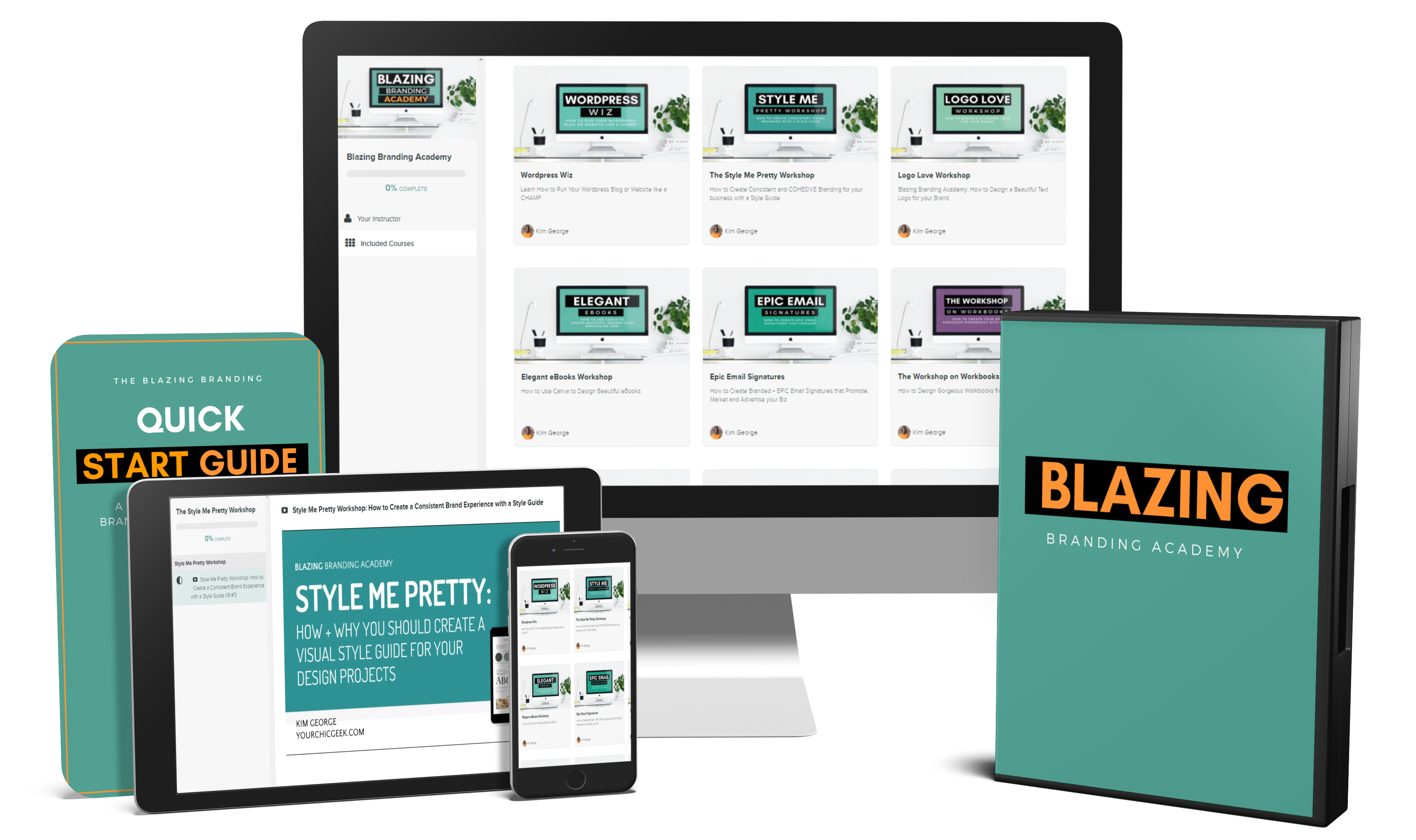 ---
WHAT IS THE BLAZING BRANDING ACADEMY
---
The Blazing Branding Academy is a hub of 30+ short trainings, mini courses and workshops with checklists and more geared to help you take your brand from unnoticed to unstoppable online.
With the Blazing Branding Academy, you will get access to: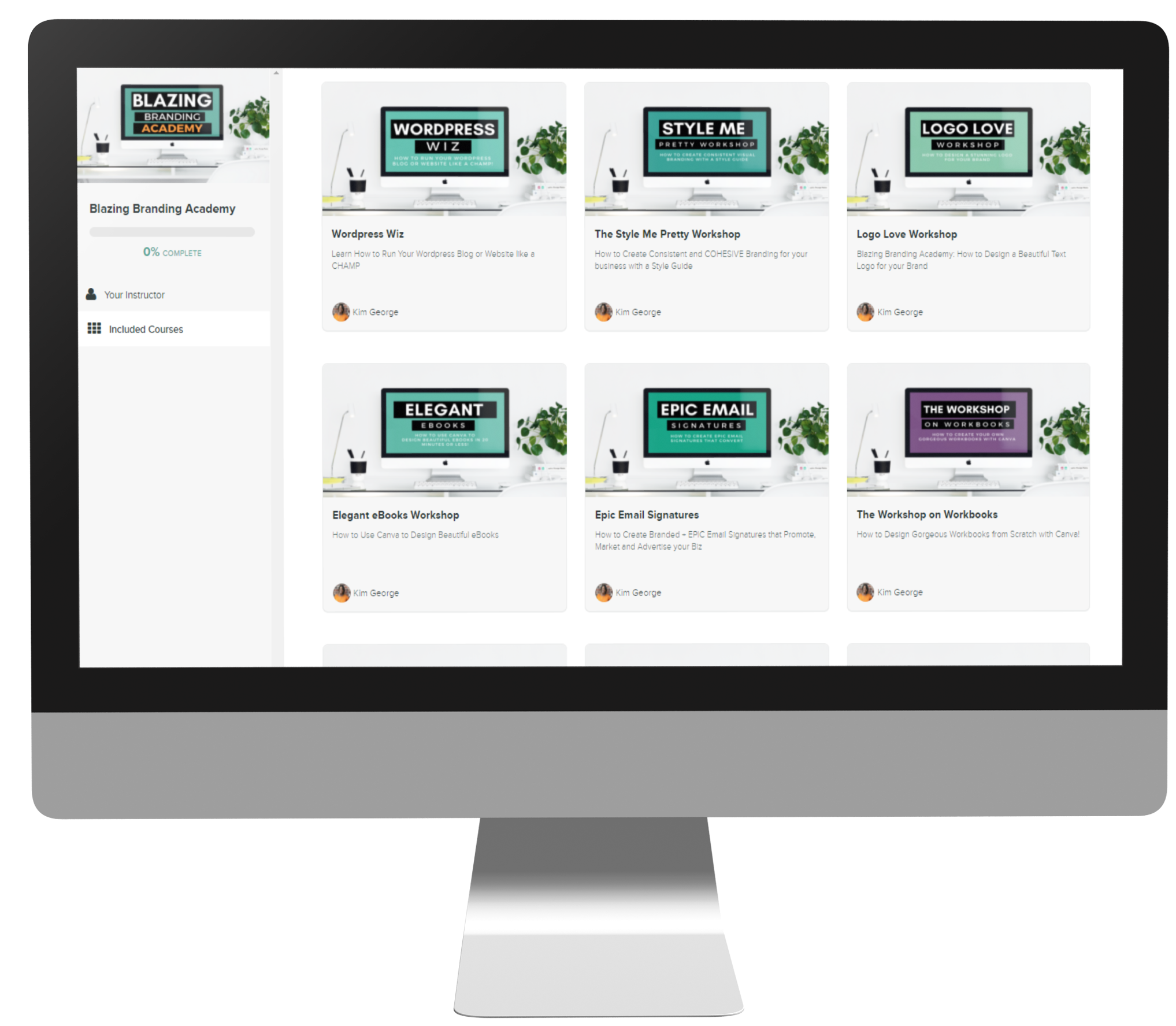 Self guided video trainings and workshops covering everything from setting up branded landing pages, to creating beautiful eBooks on your own
---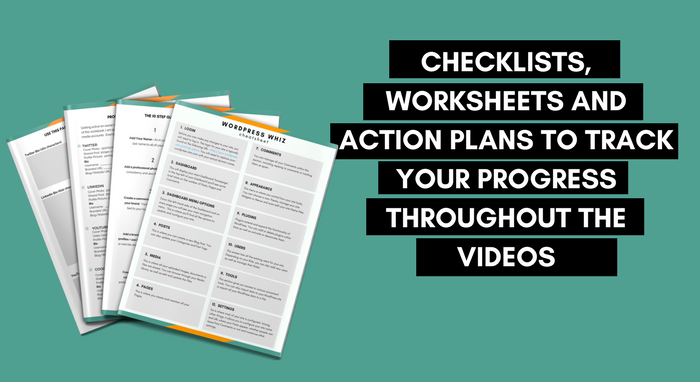 Checklists, worksheets and action plans to help you document and track your progress throughout the trainings
---
Plus as a member of the academy, you will get access to:
A private Facebook community where you can ask questions, chat with other members and get feedback on your projects


Monthly Office Hours via the Facebook Community where you can ask your most pressing questions (visual branding related or tech)


Progress check-ins and follow ups to help you stay on track and more!
---