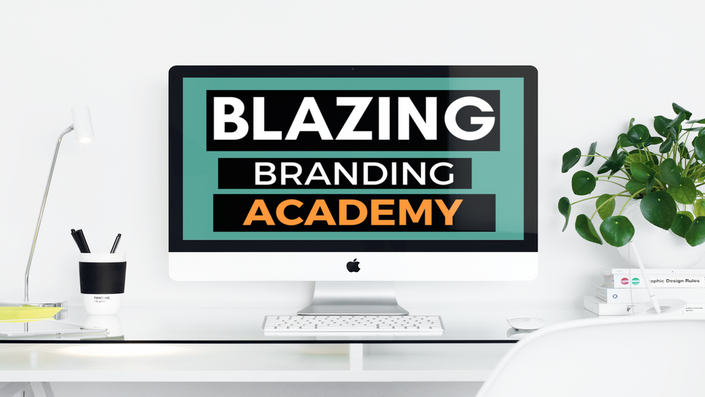 Blazing Branding Academy
DIY Mini Courses, Trainings + Workshops to Help You Go from Unnoticed to Unstoppable + Brand your Biz with Confidence!
Enroll in Course
In the digital marketing world, you've only got a split second to make a great first impression.
If you've landed on this page….

---
I'm gonna go out on limb and guess that you've tried your hardest to make your visual branding look professional + use technology to lighten your business load...but you've struggled to pull things together.

Design eye-catching graphics for your blog or website, setup + design your own attractive landing pages to grow your email list, create professional looking slide decks to host webinars, make your branding "appealing" and engaging to your audience or create "sales funnels" that put revenue on repeat in your busines
But...there are some obstacles standing in your way...

---

Figuring out which tools to use for branding and making things look good (without a hefty price tag)




How do you go about getting attention for your brand online in the crowded web?




How do you make your branding consistent and easily recognizable?




Visual branding with Wordpress (how do you use the platform as a branding asset for your business)
Struggling to make the "tech stuff" work...
---
If you're feeling embarrassed about your businesses visual branding and feel like it's not positioning you as a credible and polished professional that you are and want to use tech to "lighten" your business load...
---
Then I'd like to introduce to you to the Blazing Branding Academy ™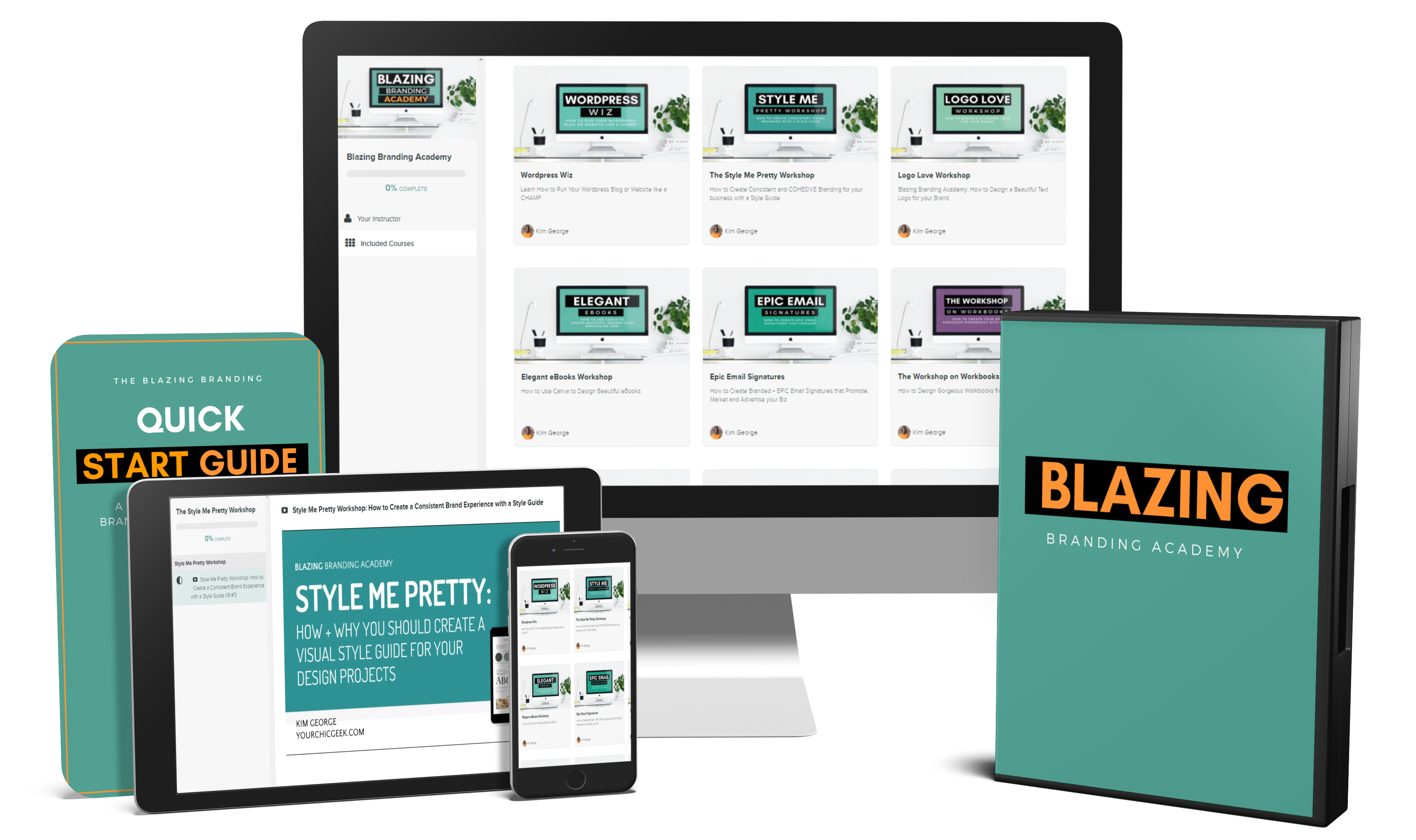 ---
WHAT IS THE BLAZING BRANDING ACADEMY
---
The Blazing Branding Academy is a hub of 30+ short trainings, mini courses and workshops with checklists and more geared to help you take your brand from unnoticed to unstoppable online.
With the Blazing Branding Academy, you will get access to: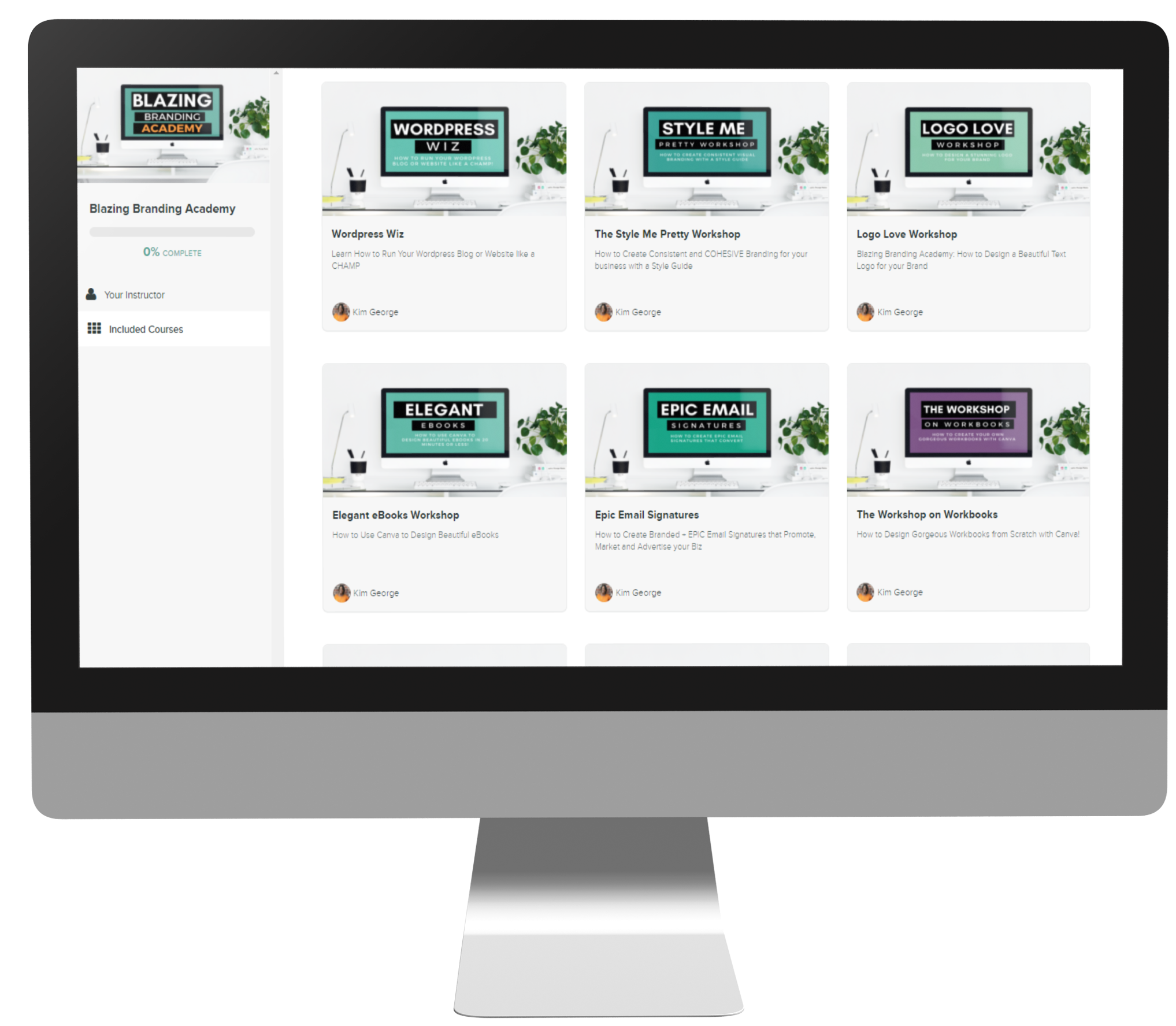 Self guided video trainings and workshops covering everything from setting up branded landing pages, to creating beautiful eBooks on your own
---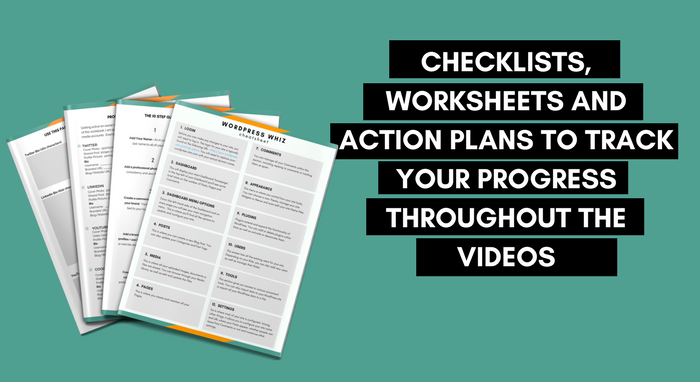 Checklists, worksheets and action plans to help you document and track your progress throughout the trainings
---
Plus as a member of the academy, you will get access to:
A private Facebook community where you can ask questions, chat with other members and get feedback on your projects


Monthly Office Hours via the Facebook Community where you can ask your most pressing questions (visual branding related or tech)


Progress check-ins and follow ups to help you stay on track and more!
---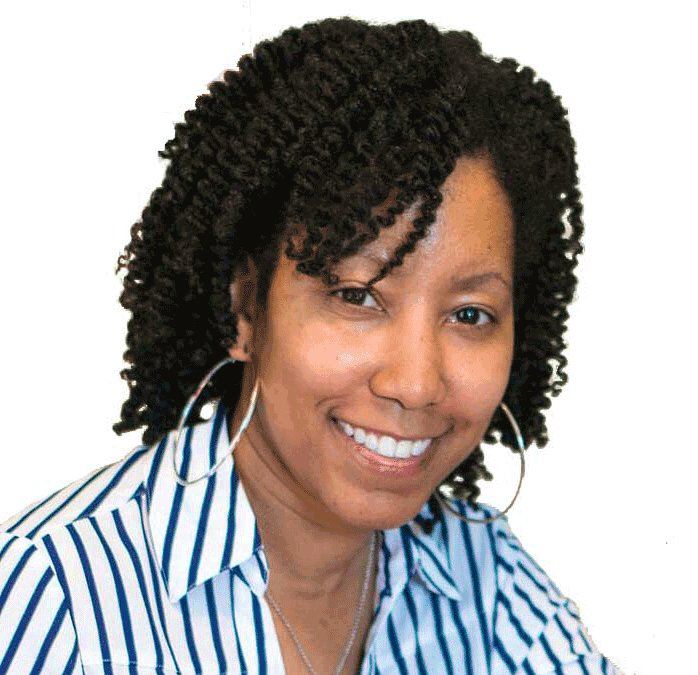 "Kim is walking the walk, which is why her training and products are a tremendous asset to someone who is looking to grow their presence online. Every new and even seasoned blogger or small business owner should use these trainings. It's not enough to just create a blog or a website. If your site never gets found in this massive online atmosphere, then you won't have a business. "
- Lisa Irby, 2CreateaWebsite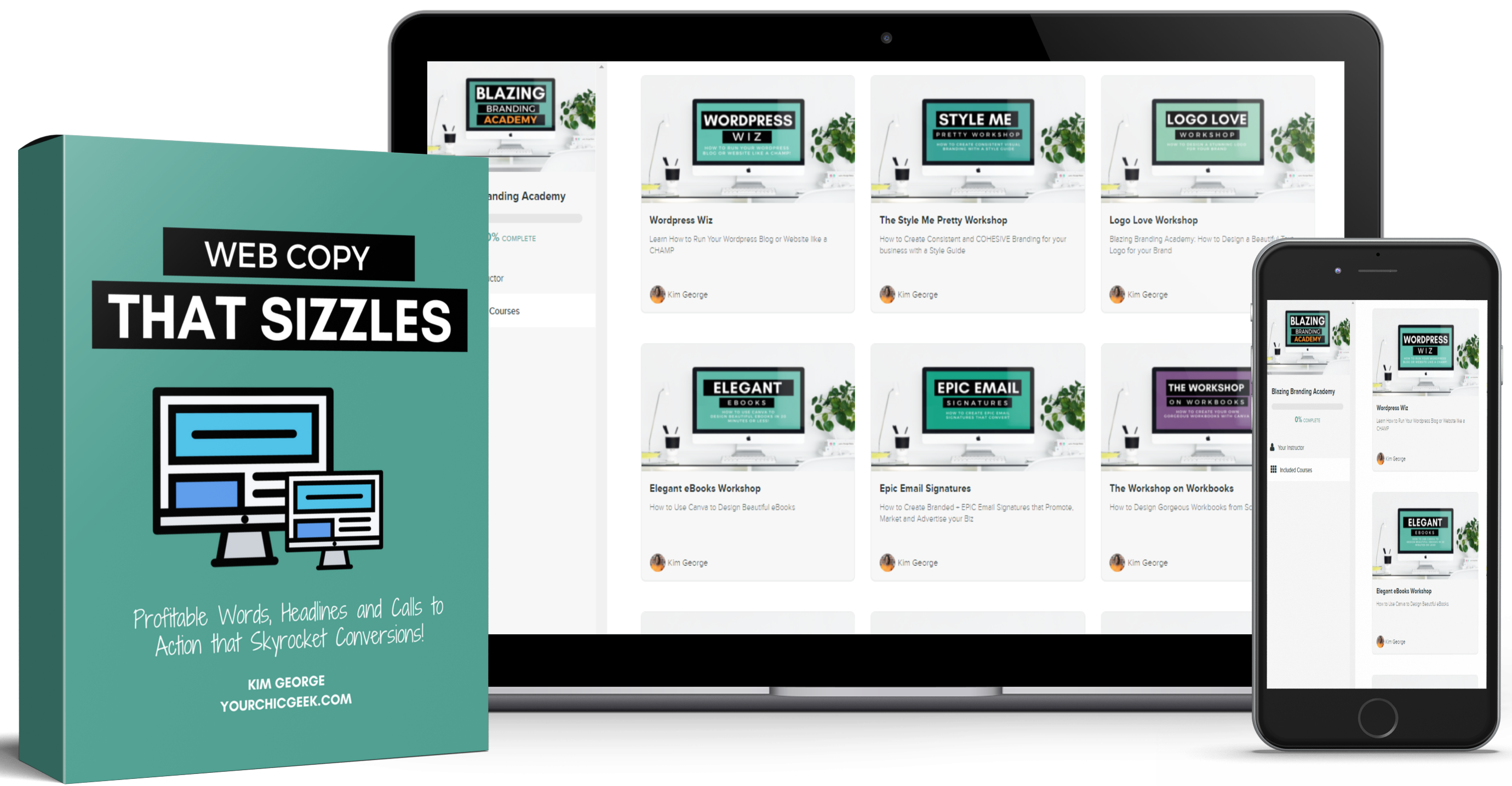 Plus as a #Blazing Branding Academy member, you will get exclusive discounts to courses, software,tools and services.
So my friend...if you are ready to take your visual branding to the next level, step up your TECH game, and learn how to DIY an AMAZING brand with confidence, then I will see you inside of the academy.

"This is an excellent course — definitely worth checking out!"
- John Doe, Co-Founder, Impressive Company
Your Instructor
Hey there! I'm Kim George the founder of YourChicGeek.com. I teach small businesses how to create an impactful online presence for growth and client attraction.
Course Curriculum
Welcome to the Blazing Branding Academy
Available in days
days after you enroll
Courses Included with Purchase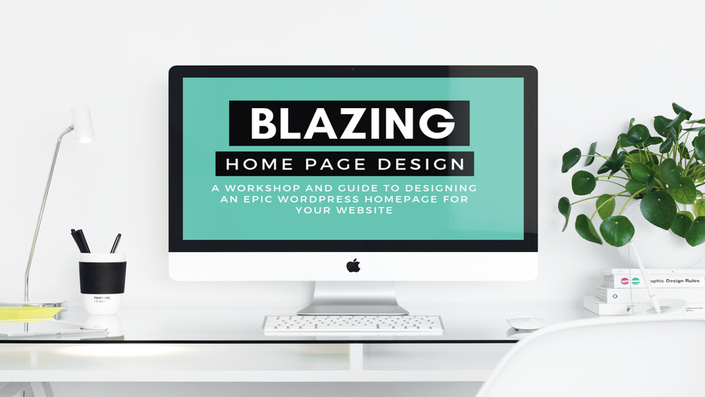 Blazing Homepage Design Course (BB Academy)
A Workshop and Guide to Designing an EPIC WordPress Homepage for your Website
$39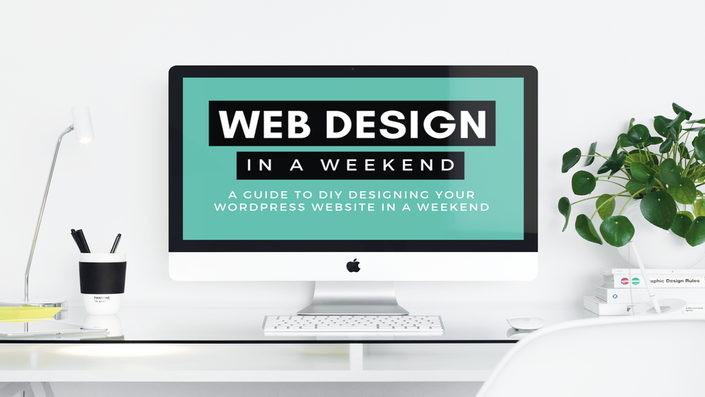 Web Design in a Weekend!
A Course for Designing your WordPress Website in a Weekend!
$27/month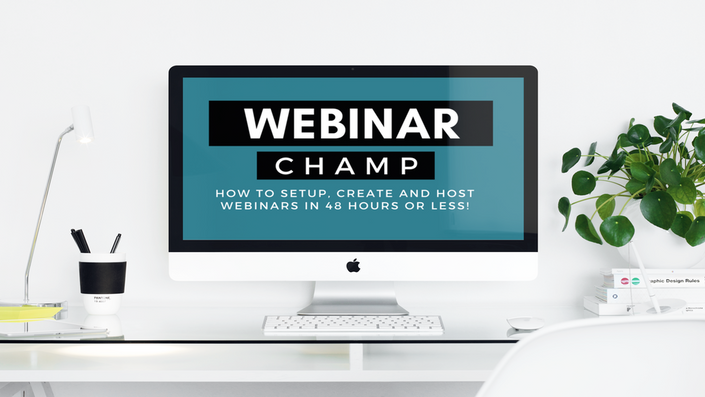 Webinar Champ
How to Plan, Create and Setup a Webinar in 48 Hours!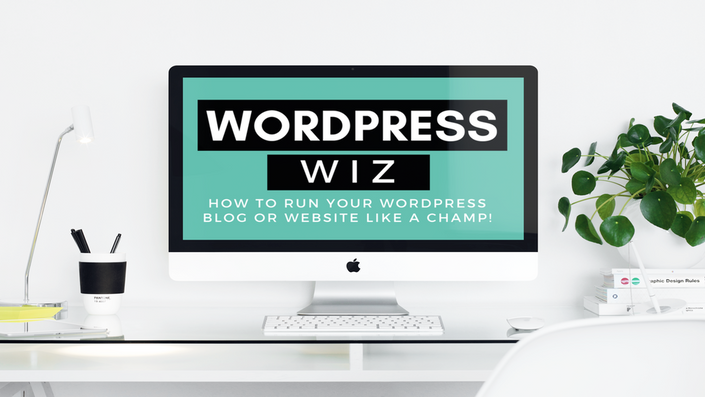 Wordpress Wiz
Learn How to Run Your Wordpress Blog or Website like a CHAMP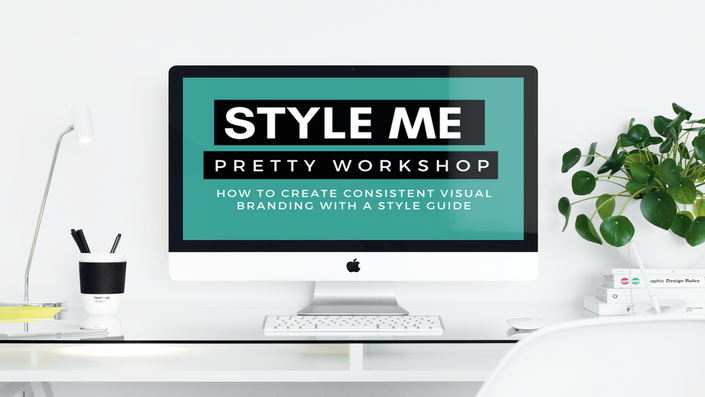 The Style Me Pretty Workshop
How to Create Consistent and COHESIVE Branding for your business with a Style Guide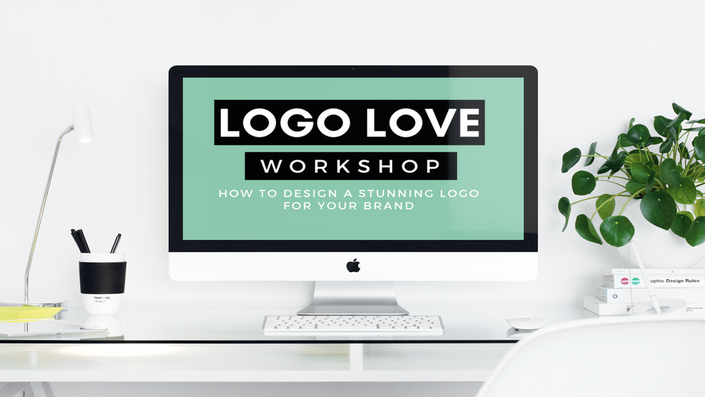 Logo Love Workshop
How to Design a Stylish Logo for your Brand in 20 Minutes or LESS!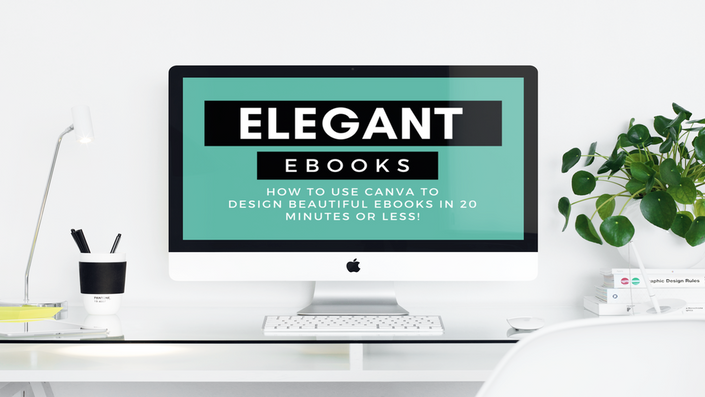 Elegant eBooks Workshop (2021)
How to Use Canva to Design Beautiful eBooks
$97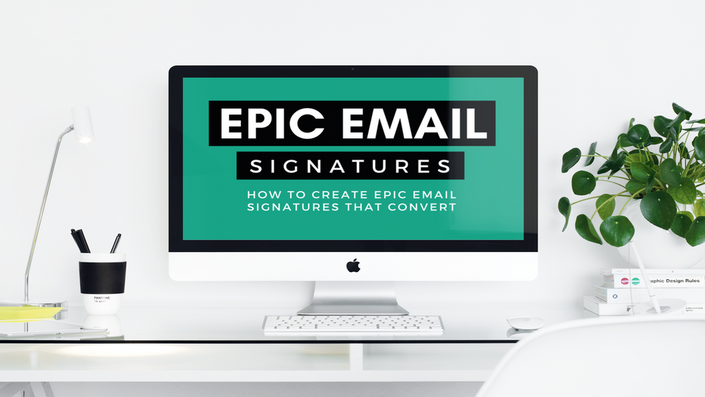 Epic Email Signatures
How to Craft Branded + EPIC Email Signatures that Market + Promote your Biz with EVERY Communication you Send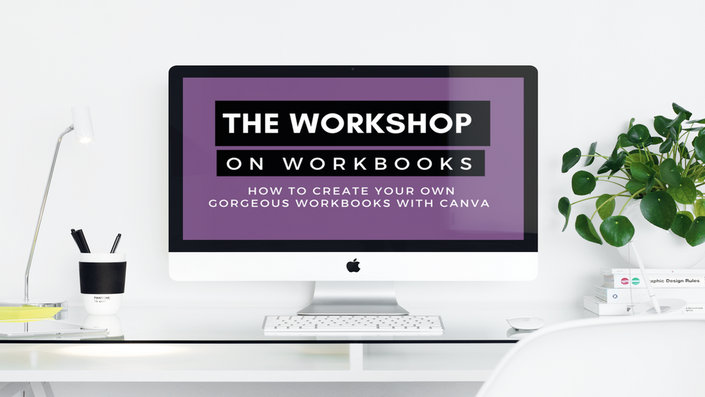 The Workshop on Workbooks
How to Design Gorgeous Workbooks from Scratch with Canva!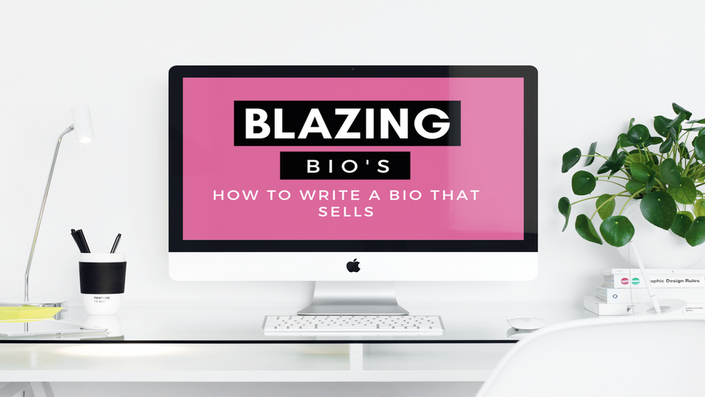 Blazing Bio's Workshop
How to Write a Captivating Blog Bio that Sells and Converts like Crazy!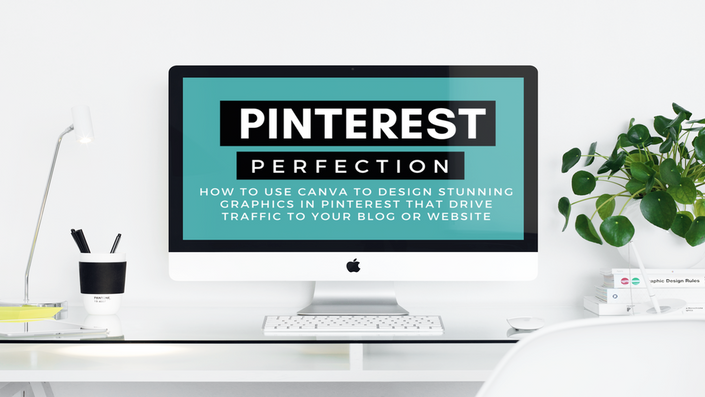 Pinterest Perfection
How to Design Stunning Pinterest Graphics that Stand Out and Get Noticed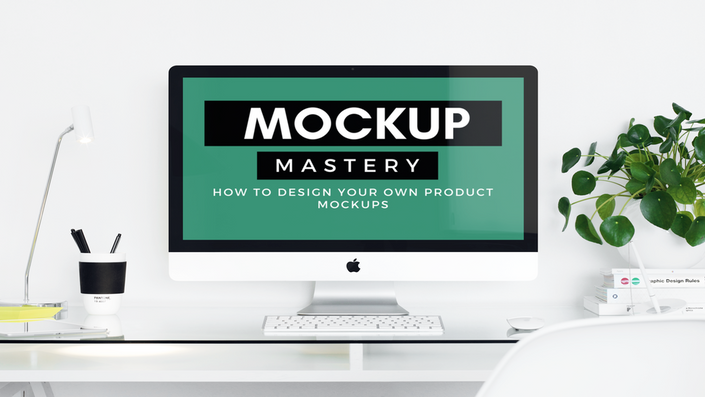 Mockup Mastery
How to Create Your Own Product Mockups for Marketing, Advertising and Digital Sales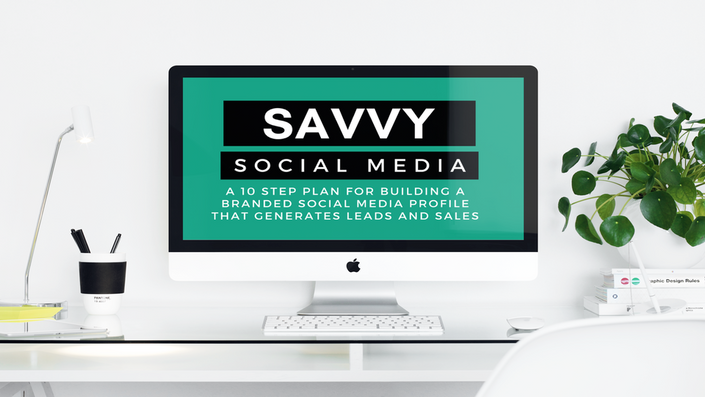 Savvy Social Media
A 10 Step Plan for Building a Branded Social Media Profile that Generates Leads and Sales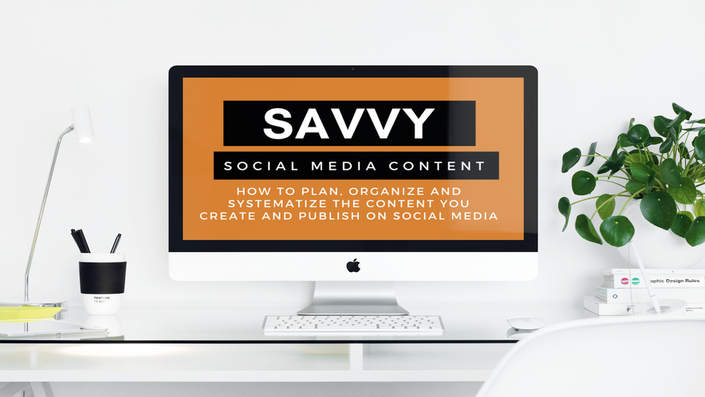 Savvy Social Content
How to Plan, Organize and Systematize the Content you Create and Publish on Social Media
$39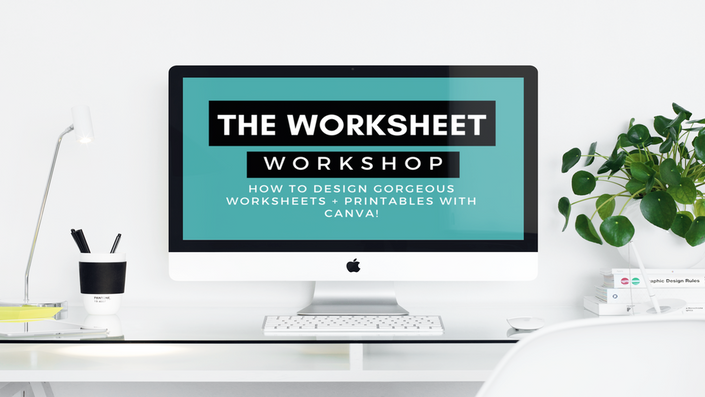 The Worksheet Workshop
How to Design Your Own Gorgeous Worksheets and Lead Magnets from scratch with Canva!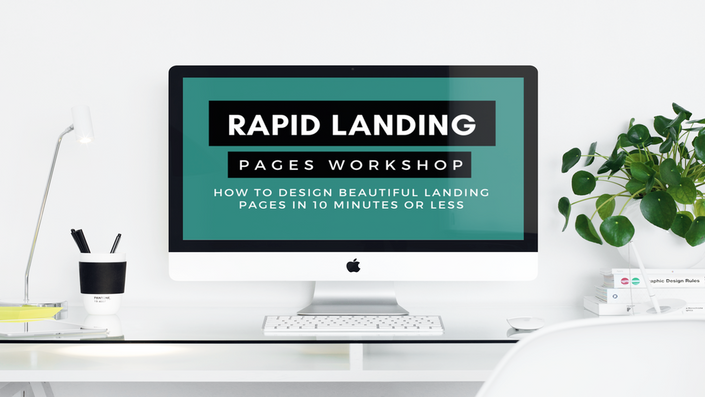 Rapid Landing Pages
How to Create Beautiful Landing Pages on Wordpress in 10 Minutes or LESS (Even if you're not Tech Savvy)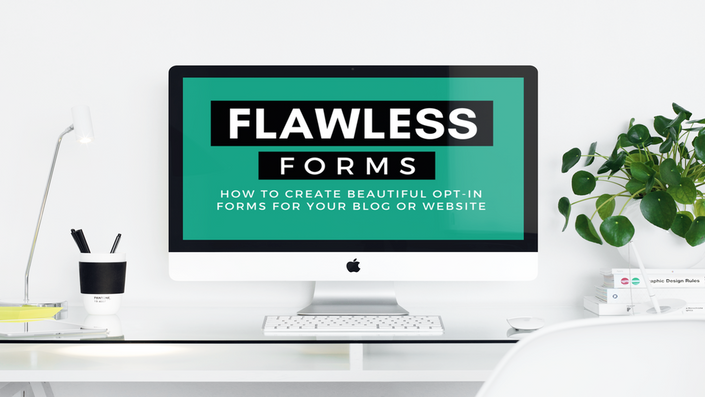 Flawless Forms
How to Create Beautiful eMail Opt-In forms for your Wordpress Website or Blog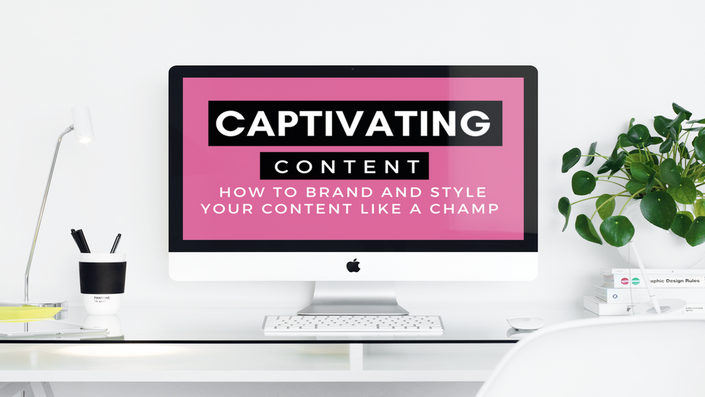 Captivating Content Workshop
How to Brand and Style your Content like a CHAMP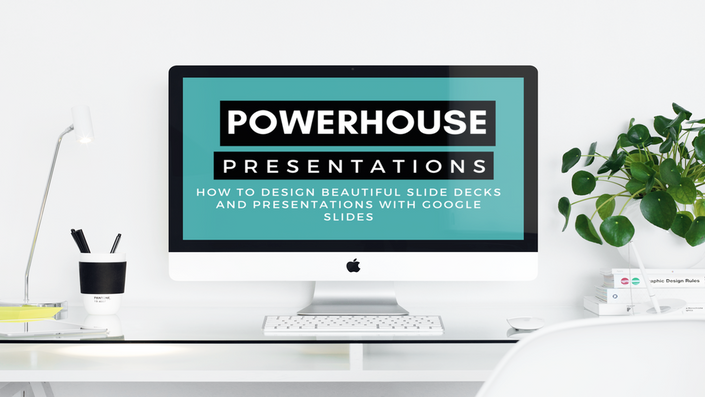 Presentation POWERHOUSE
A Step by Step Training for Designing your Own Beautiful Slide Presentations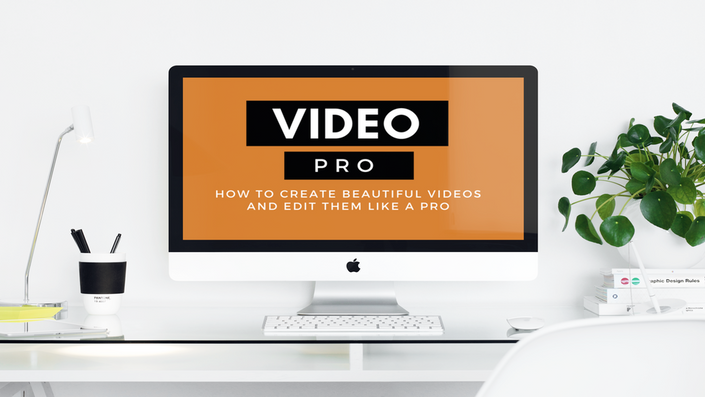 Video PRO
How to Create and Edit Videos like a PRO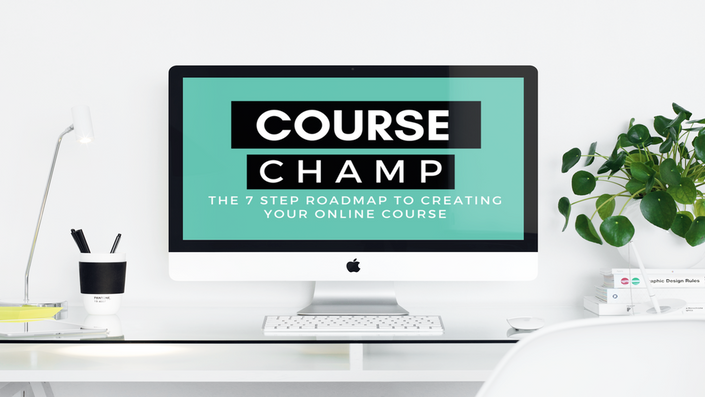 Course CHAMP
A 7 Step Roadmap to Creating your Online Course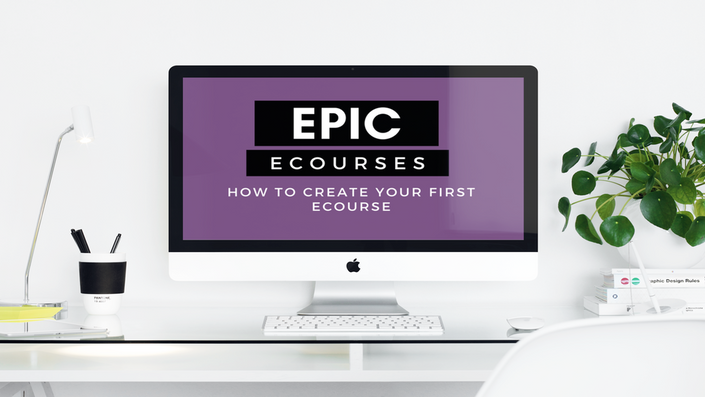 EPIC eCourses
Step By Step Guide to Creating your First eCourse
Sizzling Sales Pages
How to Create Beautiful Sales Pages that Convert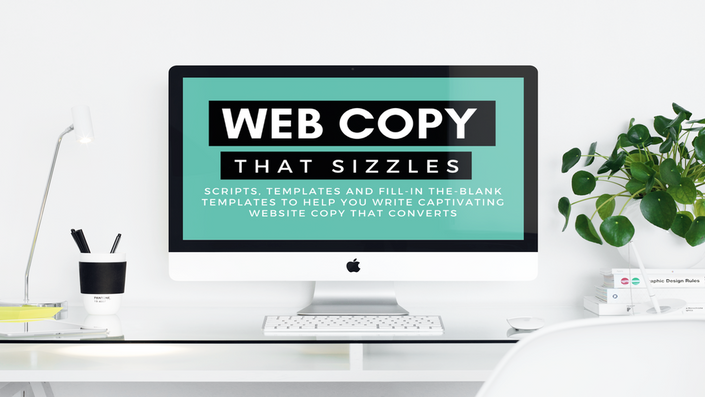 Web Copy that Sizzles
Fill in the Blank Templates and Scripts for Writing Capitivating Web Copy that Sales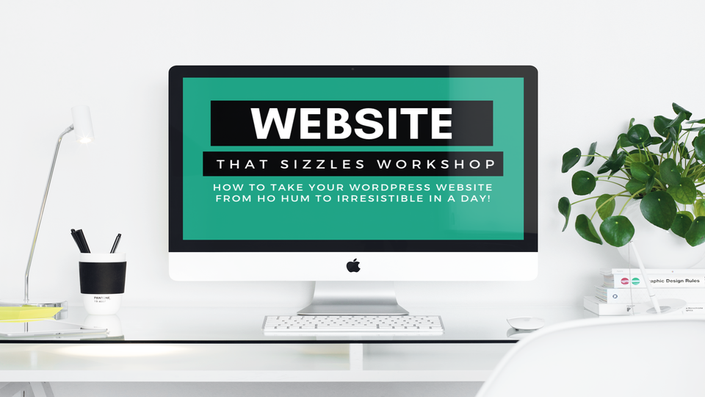 Website that Sizzles Workshop
How to Take your Website from Ho Hum to Irresistible (In a Day)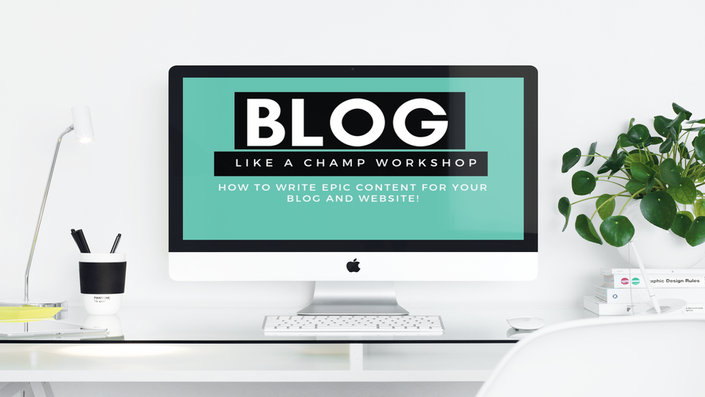 Blog Like a CHAMP Workshop
How to Write EPIC Content for your Website and Blog!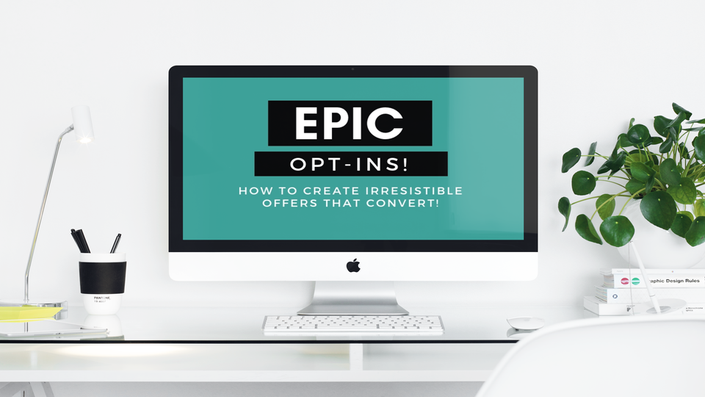 Epic Opt-Ins Workshop - 2021
How to Create Irresistible Offers that Convert!
$5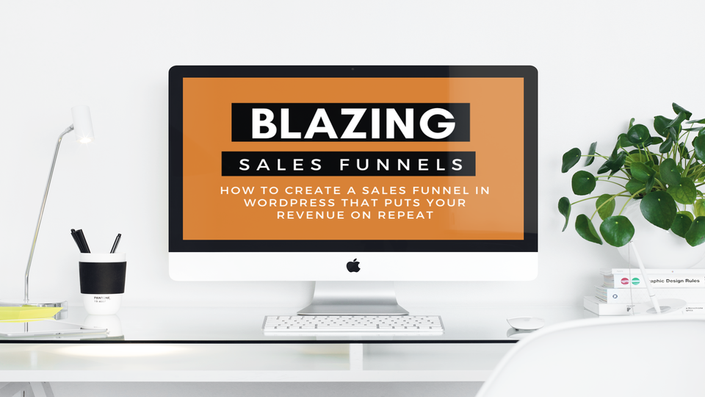 The Blazing Sales Funnel Workshop
How to Create a Sales Funnel in WordPress (That Puts Revenue on Repeat)
Original Price: $207
Frequently Asked Questions
How long will I have access to the training materials in the Blazing Branding Academy?
You will have UNLIMITED access to all of the trainings in the blazing branding academy as long as you are in good standing with your membership. If however, your membership becomes inactive, you will lose the ability to access the training materials.
Will you be adding new content to the Academy?
Absolutely! There are a ton of resources available in the academy right now. However, more content will be added to the Academy in an ongoing basis. Also your feedback and training ideas are welcome as I want to make sure that I continue to provide as much value as possible to you.
What I decide to cancel my membership?
I would surely hate to see you go. But... if you decide to cancel your membership, you will be able to do so from within your dashboard.