But so far, all you have is a title for your website and one of those free website themes that you're not too happy with.

Even worse, you've been spending hours online trying to use those "FREE" tutorials that promise to help you setup a WordPress website in 10 minutes or less


You see, contrary to what those free WordPress tutorials teach you, there are many components that go into setting up a website successfully…

---

What "DIY" design tools you should use to design your website so that it looks professional and engaging to your visitors


What tech tools you need in place to optimize your website for leads and sales that take people from browsers to customers



How to secure your WordPress website from hackers and outside intruders...


Are not usually covered in FREE tutorials
---

If you are not tech savvy and are tired of WASTING time online searching for information to help you build your website and don't want to pay someone thousands to do it…my self-paced video course...WordPress Website in a Weekend will help!
---

The WordPress Website in a Weekend course is a step by step video course that teaches you how to build your OWN epic WordPress Website (In a Weekend!!!).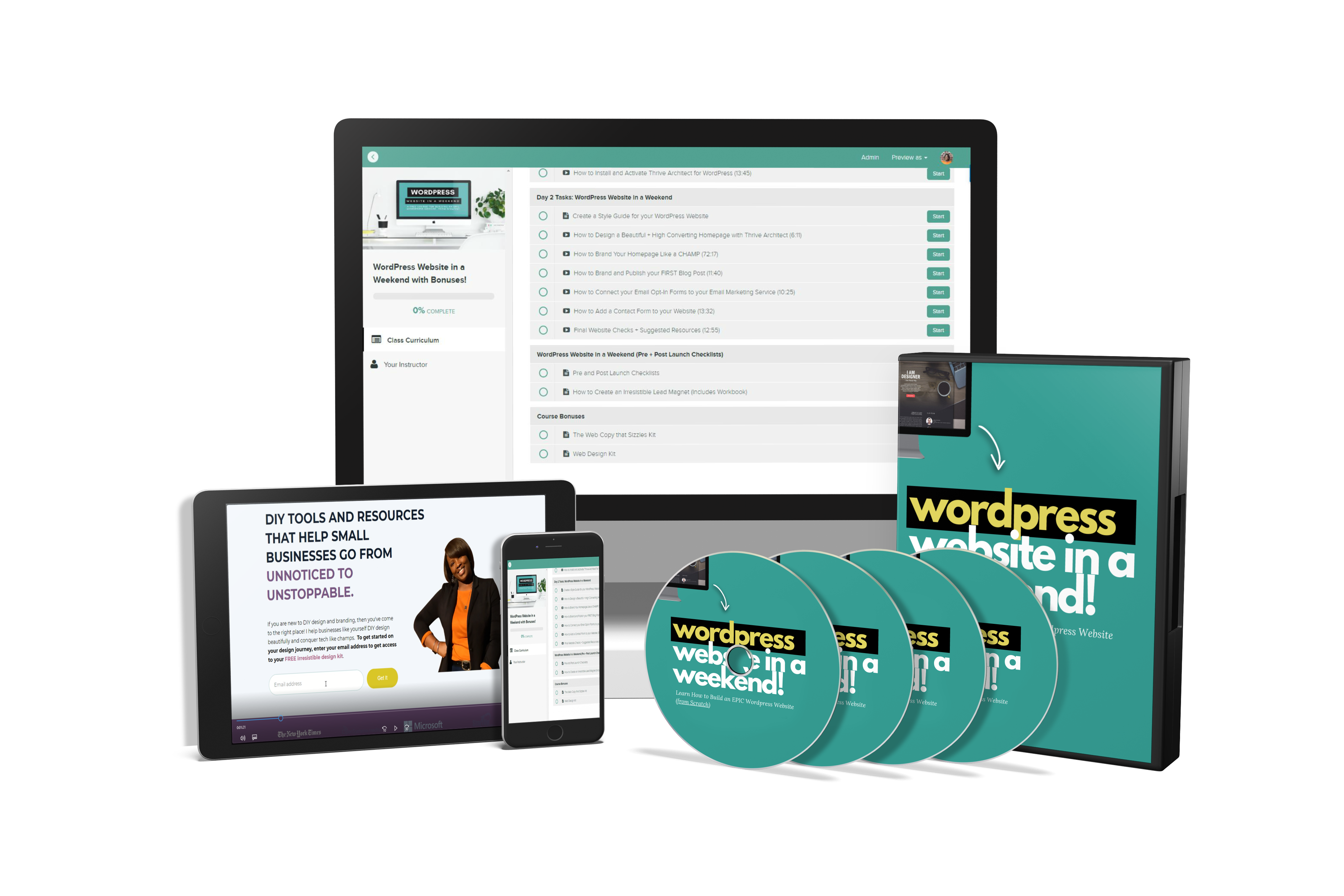 You see as a digital marketer and entrepreneur, I understand that building a framework and platform for your brand is ESSENTIAL to success on the web!

This is exactly what you will learn in this course…
No theory, No "fluff" just actionable content that will show you to get your WordPress Website up and online…as quickly as possible

---

The course is jam packed with video lessons that walk you through the EXACT steps you should take to build an EPIC Wordpress website....from scratch!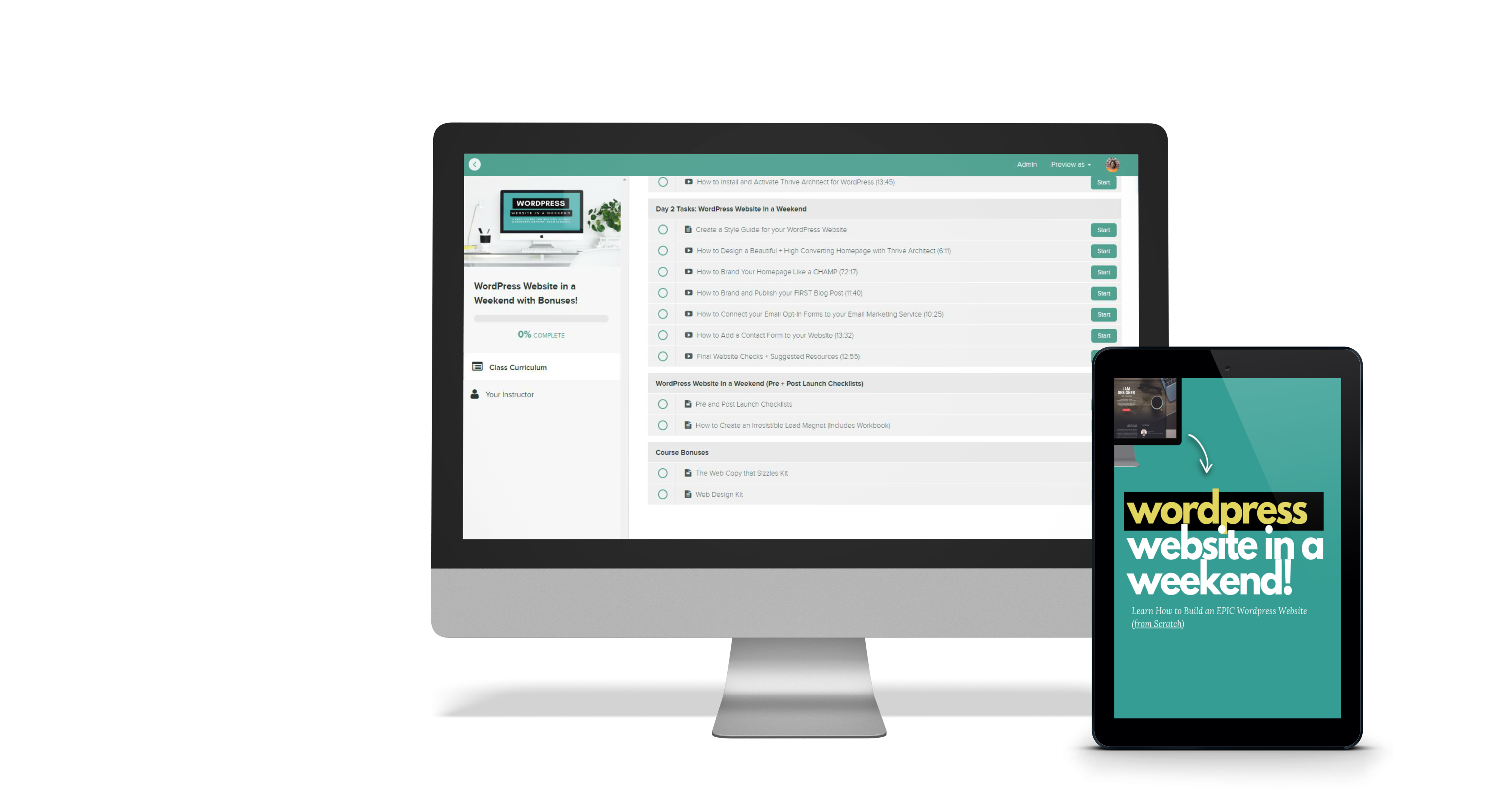 ---

---
A course workbook with action items, launch checklists and tasks lists to use for tracking your progress as you progress through the course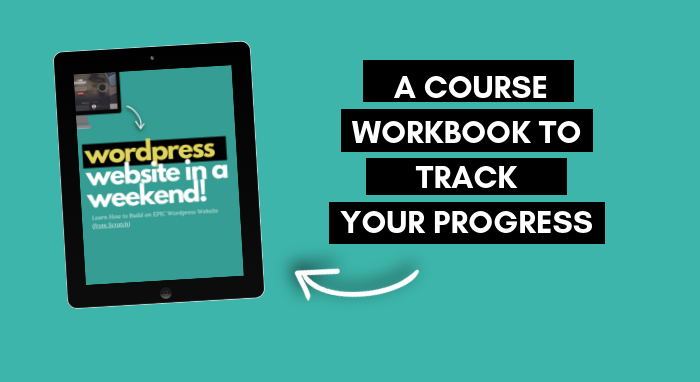 ---

---
Multiple "Tech" Trainings Even if you are not at all tech savvy, I break things down in simple terms in my video's and show you (LIVE) how to do things like design a stunning (high converting) homepage for your website and brand it like a #CHAMP!